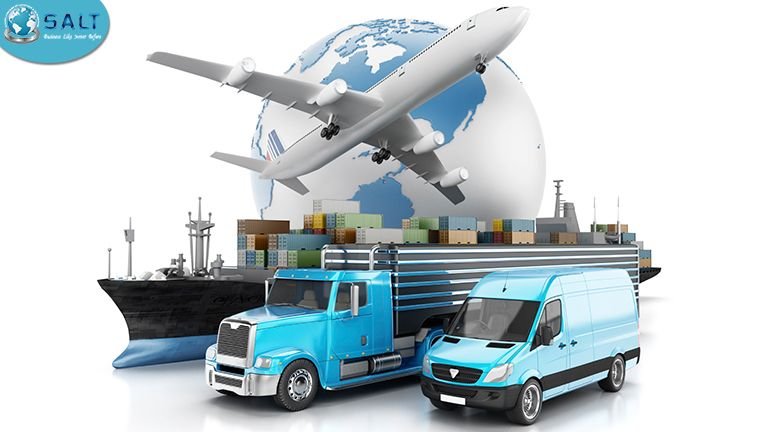 Choosing the correct logistics partner can be difficult when you have so many options to choose from. There are a variety of logistics providers, from small freight forwarders to large freight consolidators. Some are well-known and some you may not have heard of before. It is important to do your research and make sure you understand how each type of logistics provider works. This way, you can be confident that the logistical partner your company has chosen is a good match. After all, your success is dependent on their ability to provide dependable services which will lead to happy customers. But it's not always easy to find a trusted partner. It's not as simple as looking for the cheapest option. Here are 4 steps to help select the right logistics provider for your business.
1: Understand how a cargo delivery works
Cargo delivery is usually a very small package that has a limited value. The value of these parcels should be clearly understood by the client and correctly valued before any work begins. The client will probably want to know the weight and volume of the shipment, as well as the expected delivery time. A good understanding of these details can save both time and money for both you and your client if problems do arise during delivery. The procedure for freight delivery is usually the same, which is as follows:
1.Gathering information about shipments
2.Selecting the Most Appropriate Shipping Method
3.Shipment packing
4.Label Your Shipment
5.Prepare the Bill of Lading
6.Selecting a Freight Carrier
2: Find out the individual advantages of air, sea, and trucking freight
Freight forwarders specialize in moving specific items across the country or territory. They are contracted by suppliers who have specific needs and requirements for each shipment. Understanding each company's specific guidelines helps you choose the right partner to handle your specific move. Exporters have similar needs when it comes to storing and handling inventory. Understanding your own needs and the needs of your company pays off in lower freight costs over the life of a shipment.
Freight forwarders specialize in moving goods by plane, road, or land. They are used by companies that want to reduce shipping costs and make things more efficient. The standard means of shipment are by truck and trailer, although there are also sea and land-based methods. When selecting a freight forwarder, consider the cost of shipping per unit of weight, the suitability of the service, and how closely it follows your business needs. Logistics service providers are professionals who should be trusted for their ability to safely navigate your shipment across state or country lines. For example, you might order stockings from a local mall and have them shipped directly to your home without having to pay for second warehouse space or dealing with penny-pinching employees.
3: List down what you want a logistics service provider to do for you
Most of the optimal fulfillment services are done by the merchants themselves. However, if you're running a busy business or you're short on time, it might be worth your while to get yourself a great logistics service provider. It can be challenging to choose one that will add the most value for you and your clients.
When choosing a logistics service provider, you're not hiring someone to carry out the occasional delivery. Instead, you're outsourcing the entire fulfillment process – so it goes without saying that every business is different. The first step to choosing the right logistics service provider is to decide what it is you actually need. If you're like most businesses looking for a logistics service provider, you likely have a vague idea of several things you want them to do for your business. Whether that's fulfilling orders, delivering packages, or packing and shipping products, there are many things you don't really know and need to learn. You may even have the impression that logistics is just one thing—but it's not.
In terms of fast shipment, costs, and distance coverage, you should list down everything that your business requires in order to meet your client and their demands. The credibility that your logistics service provider has earned in past years must be given careful consideration. Understanding your logistics firm will go a long way in maintaining the seamless operation of your organization.
4: Review your chosen service provider based on your checklist
When selecting a logistics service provider to enhance your business's supply chain, you must consider the services the provider offers and how they will encompass the needs of your company. It is important to choose a provider that meets your requirements. Otherwise, there will be a decline in productivity within your supply chain. By narrowing down your list of potential providers based on their services and costs, you can evaluate which provider fits your business best. The process of selecting the best Logistics Service provider will end in an evaluation of the companies on your shortlist. This will help in making your decision and identifying the best suitable services for your company's demands.