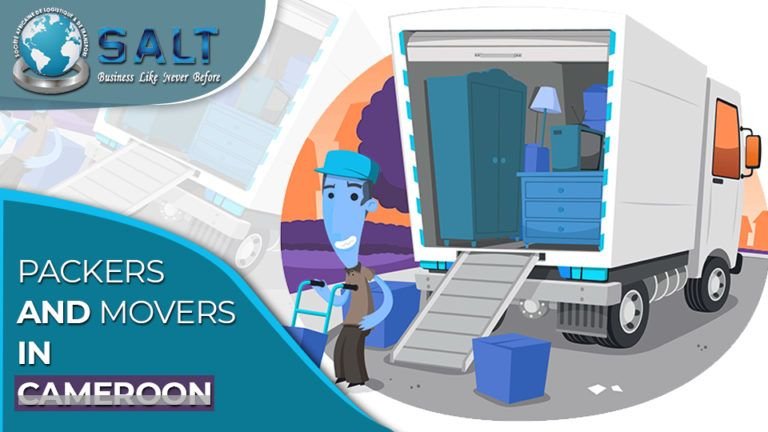 SALT or Salt Operations is amongst established international logistics companies specialized in rendering top-notch services to the people residing in the city of Douala.
Some of the benefits of availing the services of "Salt Operations" are as follows:
If you are planning to move from one property to another, it is always better to approach authentic firms like SALT to carry out the task. The company provides reliable and fast road transportation services. They would make sure that goods are safe and secured.
Another major highlight concerning reliable freight forwarding companies is that they would assist in avoiding the burden of carrying items. Once the task is hand over to them, the remaining job will be executed smoothly. It will be helpful for you to save a considerable amount of money amidst the shifting process.
Packers and movers in Douala is a team of professionals who ensure that items are not subject to damages. They incorporate superior quality packaged components for packaging the goods. Moreover, special vehicles are used to transport them.
Implement accurate techniques:-Approaching trustworthy packers movers is one of the best options since they leverage proper materials coupled with accurate techniques in packing and transporting goods. It is highly recommended to avoid taking the responsibility of transporting by oneself. Damage and theft can be avoided by hiring professional packers and movers.
Fair Insurance Policy:-
Hiring the SALT team is indeed an ideal choice
as they provide a fair insurance policy during the period of transit. It
implies you are not required to bear the losses or damages instead the entire
expenses are covered by the policy.
Enhances the shifting process:-
Professional movers and packers assist their
clients in transporting items from one spot to another at a rapid pace.
It will be helpful for you to focus on other crucial tasks in the midst of shifting.
Conclusion
SALT is a renowned logistic service company headquartered in Cameroon. For the past many years, they have been offering impeccable freight forwarding services to the residents of Douala. You can gather more information related to the company and its offered services from its official website.