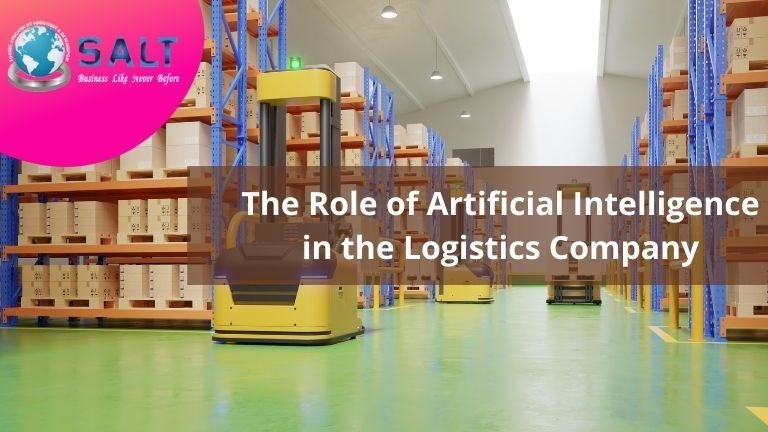 In the present scenario, it is extremely complicated to manage a huge volume of business. The advent of state-of-the-art technologies like Artificial Intelligence has helped business establishments in reducing cost, enhancing productivity, and optimal accuracy. Renowned Logistics services companies like Salt Operations are leveraging AI to ensure a seamless process of cloud computing and algorithmic development.
Some of the major highlights concerning Artificial Intelligence are as follows:
Nowadays, contemporary businesses are dependent heavily on a good logistics system Artificial Intelligence enhances the resources by narrowing down the time and funds spent on tracking the merchandise.
Artificial Intelligence assists in logistics route optimization to decrease shipping expenses.
International Logistics Company like Salt Operation takes advantage of Artificial Intelligence to gather and analyze information to execute informed decisions within just a few minutes. This would help in saving a considerable amount of time.
Artificial Intelligence is helpful in the transformation of warehousing operations by collecting and analyzing information or through inventory processing.
Artificial Intelligence is useful in scheduling trips while providing live updates of cargo's status. They would make sure that there exists a wide and intuitive line of communication between mobile units and the base. Some of the vital information such as potential delays, traffic is tracked using predictive analysis.
Highly Advanced black boxes offer a greater degree of support for several logistics Services companies and drivers. These devices can gather information like the current engine temperature, the status of load and tire pressure, etc. Black boxes facilitate operators to manage their transport system. Such type of advancements has been carried out in cargo ships and airplanes using highly advanced automated navigational tools.
Conclusion
Artificial Intelligence is the latest technology that aids in introducing a massive volume of data, which the transportation sector has been striving hard for the past many years. Many years back, trucking, sea cargo, rail were monitored with the help of satellites through telematics. The rapid advancement in the field of digitization is encouraging more companies to incorporate Artificial Intelligence along with machine learning in the supply chain.