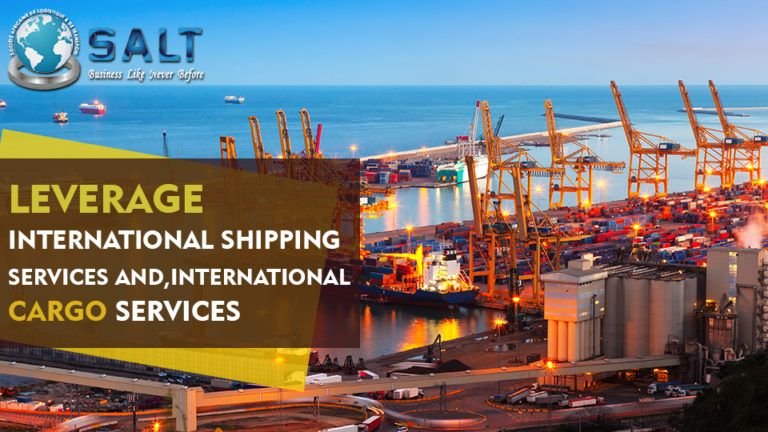 At present, shipping is a major obstacle encountered by the e-commerce business organizations especially while looking forward to extending it worldwide. Its success is based upon crucial aspects such as choosing courier services, postage, and handling expenses as well as dealing with international shipping companies. Even though most of the online retailers are reluctant to expand international shipping, they have established a channel associated with domestic orders.
Some of the advantages of international shipping are as follows:
Global reach:-Today, most of the firms turn a blind eye on developing strong client networks and sales. By taking advantage of the services rendered by international shipping companies like salt operations, you could establish a robust customer base thereby augmenting the sales turnover of the company.
Increasing brand visibility:-
International shipping and international air freight services are regarded as one of the best ways to improve product brand visibility. Although quite a few organizations are distinct and perform deep research to gauge feasibility, some prefer promoting their products due to an increase in demand.
Alleviate product saturation:-
Product saturation is yet another biggest challenge faced by e-commerce businesses. During the initial stages, products are sold like hotcakes due to its unique appearance. In due course, similar sellers invade the market by introducing aforesaid goods which leads to saturation thereby affecting the sales. A major advantage of international shipping is that it assists you in selling a product across the globe.
Taking advantage of American-products:-
Nowadays, American based goods are in great demand since it holds a certain degree of prestige in most of the nations located overseas. For instance, those products including cosmetic items, baby care products manufactured in the U.S. are in high demand in China.
International shipping services are considered to be one of the viable options to suppress a sharp decline in sales. It will be helpful for business organizations to manage marketing strategy accordingly while generating profit.
Conclusion
Salt Operations is a reputed logistic service firm based in Cameroon and they are specialized in rendering international logistic services.