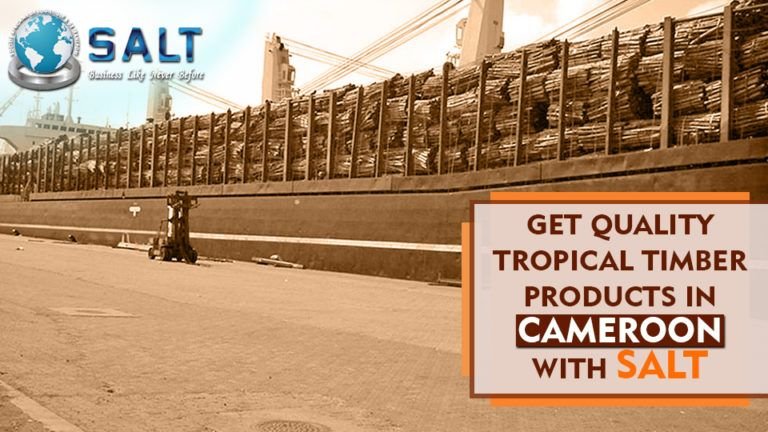 Are you looking for the best timber logs supplier in and around Cameroon? Then you need not hesitate to approach SALT which is one of the leading logistics service firms headquartered at Cameroon. The company is specialized in the import and export of tropical timber products. However, international trade of wood products poses a threat to the environment. Some of the developed countries with a very low density of population can preserve forest areas during the exporting of timber woods. At the same time, least developed nations are losing forest covers via domestic demand for tropical timbers.
The majority of societies are currently transforming forests into urban areas by leveraging available resources. As intense agricultural activities can narrow down the demand for extra additional land, the recovery process of the forest is quick. Financially stabled nations holding a very high density of population engage in importing forest products thereby conserving forest covers.
An increase in demand for wood by a single nation can be met through imports of other countries via international trade. Moreover, imports could bring down demand for domestic woods thereby enabling the recovery of forest covers.
With the advent of the internet, most of the business organization has begun to compete on a much bigger scale. It does not matter whether a business concern is on the path of expansion; entrepreneurs strive hard to become competitive in their respective fields.
The economy would automatically develop as soon as the nations commence exporting and importing products. It has proven beneficial for prospective consumers as some of the products are not produced locally, but they will be able to place orders online. Numerous business organizations are involved in wood export services to generate profits.
Conclusion
SALT is one of the top Cameroon timber exporters who render top-notch wood export services. Timber woods are not subject to depletion of non-renewable resources or do not pose a detrimental effect on the environment. As a result, it is one of the sought-after components for constructing a building.